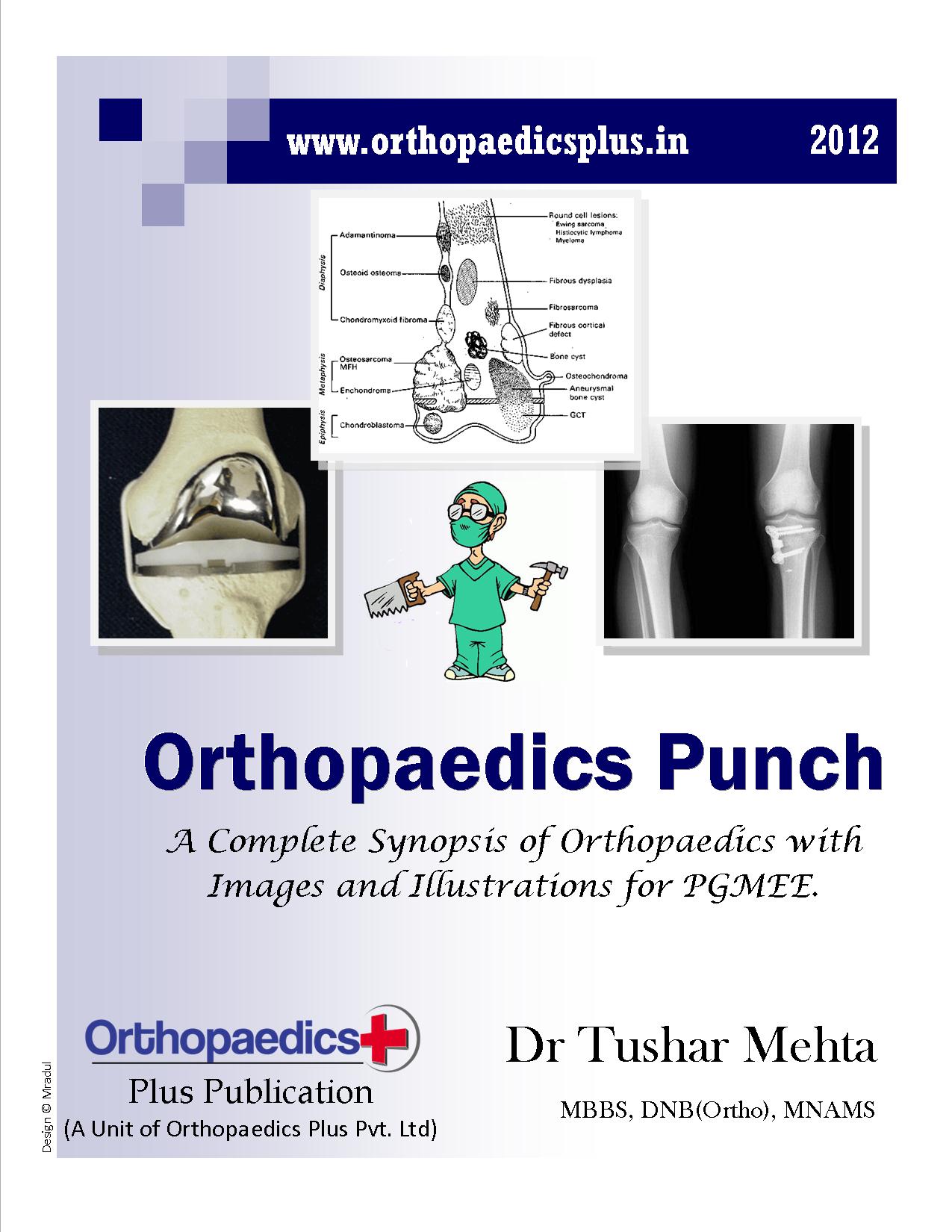 Orthopaedics Punch
A complete Synopsis of Orthopaedics with Images and Illustrations for PGMEEs.
The one of its kind book by Dr. Tushar Mehta, Faculty of Orthopaedics, Teaching PG aspirants (AIIMS, PGI, AIPGMEE, FMGE, DNB) for last 4yrs.
This book is a result of continuous effort taken by Dr Tushar to help PG aspirant and students. He promised the students a concise yet complete Ortho book. Here it is Orthopaedics Punch.
Due to his busy schedule and sudden announcement of NEET, the book could not go to press, but for the benefit of students we are providing this book as a ebook for immediate access. This will help all the students to get the book right in their Inboxes well before the exams.
Highlights:
Set of 100 unique MCQs with full explanations, including ONE LINERS, IMAGE BASED CONCEPTUAL QUESTIONS and RECENT ADVANCES in the subject covering each and every aspect of Orthopaedics.
Contains Illustrations to understand and remember the subject easily.
Prepared keeping in mind the most probable pattern of NEET PG.
Concise, precise yet complete solution for all PGMEE needs.
Comes with Online support via OrthopaedicsPlus Forum and Our Facebook Page. Students of this book will be able to discuss all the doubts directly from Dr. Tushar Mehta.
Orthopaedics Punch – Sample Paper: This sample paper contain 4 MCQs with explanation. Its just a preview. The complete paper is full feature packed.   For more details http://orthopaedicsplus.in/our-books/orthopaedics-punch/