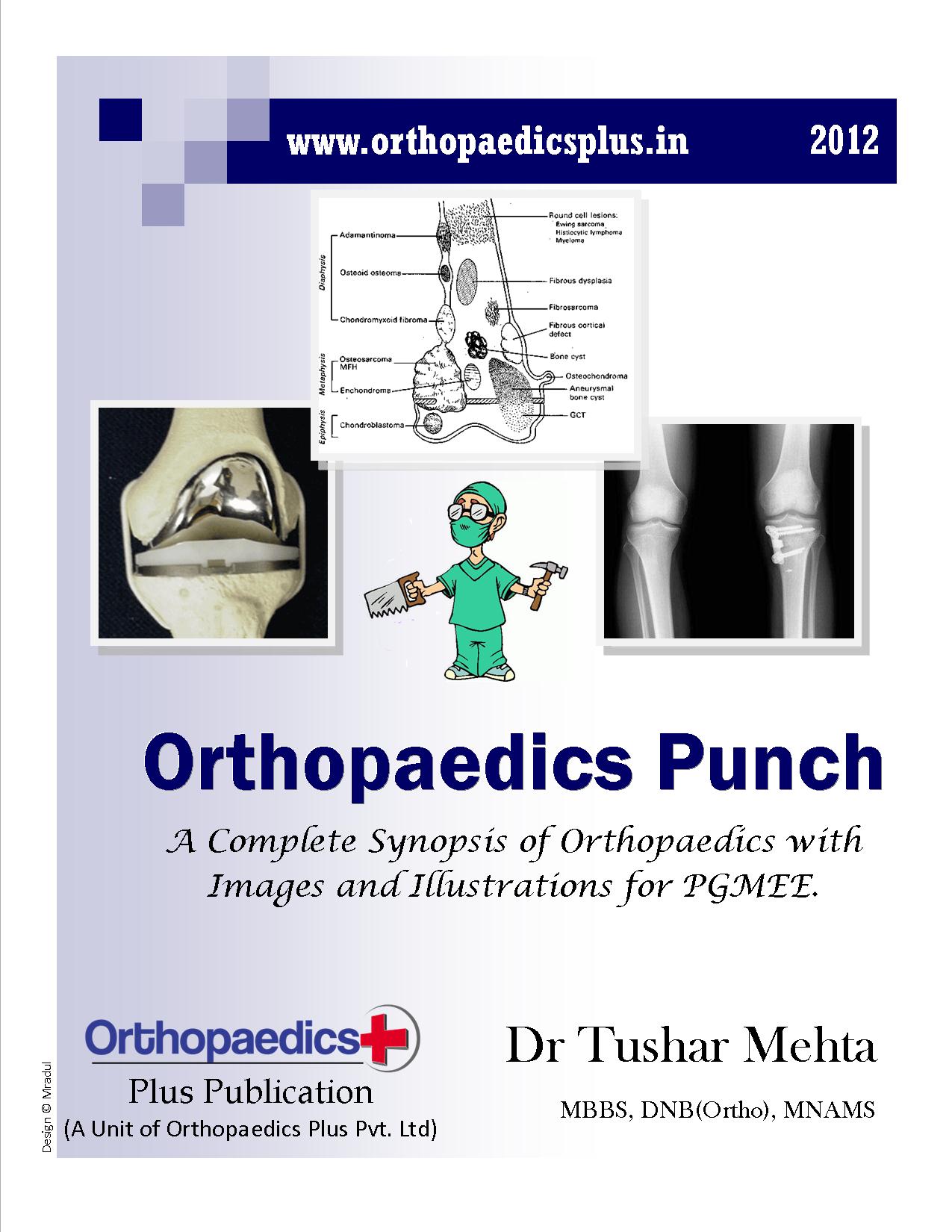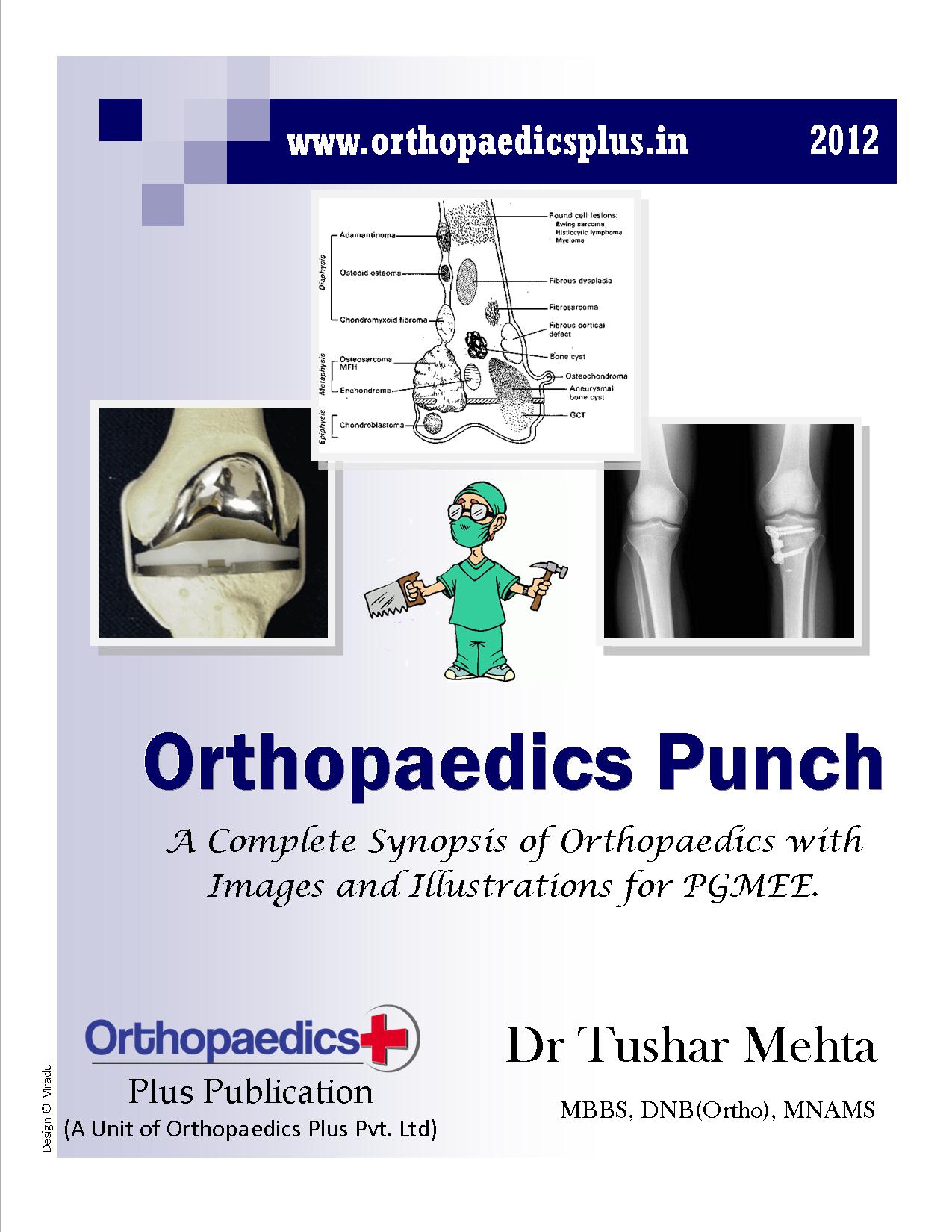 Orthopaedics Punch
A complete Synopsis of Orthopaedics with Images and Illustrations for PGMEEs.
The one of its kind book by Dr. Tushar Mehta, Faculty of Orthopaedics, Teaching PG aspirants (AIIMS, PGI, AIPPG FMGE, DNB) for last 4 yrs.
Highlights:
Set of many unique MCQs with full explanations covering all aspects of Orthopaedics, including ONE LINERS, IMAGE BASED CONCEPTUAL QUESTIONS and RECENT ADVANCES in the subject covering each and every aspect of Orthopaedics.
Contains Illustrations to understand and remember the subject easily.
Prepared keeping in mind the most probable pattern of NEET PG.
Concise, precise yet complete solution for all PGMEE needs.
Comes with Online support via OrthopaedicsPlus Forum and Our Facebook Page. Students of this book will be able to discuss all the doubts directly from Dr. Tushar Mehta.
Orthopaedics Punch – Sample Paper: This sample paper contain 4 MCQs with explanation. Its just a preview. The complete paper is full feature packed.   Here are the reviews from the readers.
INDEX
INTRODUCTION TO ORTHOPAEDICS
GENERAL ORTHOPAEDICS
FRACTURES – GENERAL CONCEPTS
TRAUMATOLOGY
PAEDIATRIC ORTHOPAEDICS
METABOLIC BONE DISORDERS
ORTHOPAEDIC NEUROLOGY
ORTHOPAEDIC ONCOLOGY
RHEUMATOLOGY
INFECTIONS OF THE BONE
RECENT ADVANCES IN ORTHOPAEDICS
"The true and actual test of a student is how he stands out during the test of adversity"
---
[googleslides albumid="5811853021944924417″ userid="106450120987188713207″].
---
WHY PUNCH
As we all know that the recent guidelines lay down by the national authorities have made it mandatory that the key to entrance to a Post Graduate Medical Seat is through an online Computer Based Test (CBT) whose

pattern is still undefined and rather a mystery.

All we know at this time is that this paper will have a

total of 240 questions

and there is no

negative marking

. This pattern of education is a sincere effort to make you all understand the current need of knowledge to crack this examination

by sticking to the basics

.
Well before we proceed, all of you must be aware of the general concepts of the

CBT (Computer based test) system

. This is an

online pattern of examination

which not only saves time but helps you to perform better than the usual methodology of examination as there is less chance of error due to hand eye coordination.
As far as this booklet is concerned, this booklet will give you

enough brainstorming

so as to build up your capabilities and fluency with the entire subject in a

retrospective manner

. This booklet is devised in a way that it will help all of you to counter the battle of this changing system of examination as conducted by the authorities.